You have suddenly become entrusted with a life. This is a beautiful moment. Don't you wish you can showcase your baby's growth over time? And most importantly, can you imagine the reaction of your baby when he sees these events displayed chronologically for the first time? After all, he can't remember any of these but we can help him.
Below are some of Keith's events: (look at how fast he grows)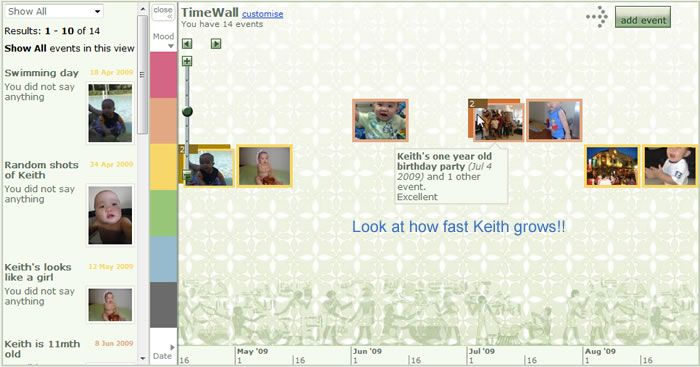 Click
here
to find out how these events can be captured on myTimeWall.
Find out more about what we do:
About us
How does myTimeWall help you?
How does myTimeWall help loving couples?